AVON, CONNECTICUT, December 13, 2021 – Ironwood Capital portfolio company ALCOM, LLC ("ALCOM") has acquired Triton Trailers, LLC ("Triton"). ALCOM is the leading manufacturer of aluminum trailers, including cargo haulers, car haulers, snow trailers, flat/open carriers and horse/livestock trailers.
Headquartered in Hartford, Wisconsin, Triton is the market leader in aluminum personal watercraft trailer production and ranks second in overall aluminum trailer sales of all types. Founded in 1975, Triton boasts more than 40 years of trailer manufacturing experience across a variety of recreational and utility market segments that include open and enclosed snowmobile, ATV/UTV, PWC, cargo and motorcycle towing solutions. Having pioneered the personal watercraft trailer category over the last decade, Triton commands an extensive geographic footprint with dealers across the United States, Canada, and select international markets.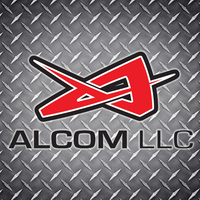 Ironwood Capital Partner Alex Levental stated, "Our original investment in ALCOM was driven by, among other factors, the opportunity for rapid growth due to geographic expansion. Execution to date includes the newly-opened 130,000 square foot manufacturing facility in Deland, Florida, with plans to open additional facilities. The purchase of Triton further extends geographic reach into the Midwest and adds a whole new product line through Triton's industry leading PWC towing solution. Existing dealers have an even deeper product offering from ALCOM, and ALCOM gains additional dealers in new geographies."
"Triton has always been admired from afar and has been a strong competitor. As a leading brand name and fellow industry frontrunner, we are excited to build upon Triton's reputation of quality and innovation," said ALCOM CEO Trapper Clark.
About Ironwood Capital
Ironwood Capital is a Connecticut-based private equity firm that provides non-control growth capital to middle market companies. Its debt-oriented, national platform has invested more than $900 million in over 95 companies since 2001. Ironwood currently invests in the form of subordinated debt and minority equity in amounts ranging from $8 million to $25 million to support business owners and financial sponsors in growth financings, full and partial recapitalizations, generational transitions and buyouts. For more information, please visit https://ironwoodcap.com/
About ALCOM, LLC
Since 2006, ALCOM LLC has produced the most diverse, highest quality aluminum trailer line in the industry. With operations based in Winslow, Maine, the company has grown from a staff of three full-time employees, working from a 10,000 square foot facility to a team of more than 700 dedicated craftsmen, sales associates and office personnel in locations across the United States. At present, we serve more than 500 dealerships in 51 states and provinces, China, India and Kuwait. For more information, please visit https://www.alcomusa.com/.
Contacts
Carolyn C. Galiette
President and
Chief Investment Officer
(860) 409-2105
galiette@ironwoodcap.com
Kathy Butler
Marketing and
Communications Director
(860) 409-2117
butler@ironwoodcap.com