AVON, CONNECTICUT, January 4, 2021- Ironwood Capital is pleased to announce a subordinated debt and equity investment in ALCOM, LLC ("ALCOM"). ALCOM is the leading manufacturer of aluminum trailers, including cargo haulers, car haulers, snow trailers, flat/open carriers and horse/livestock trailers. The company is headquartered in Winslow, Maine with additional manufacturing operations in Montana and South Dakota.
Ironwood Capital Managing Director Alex Levental stated, "Over the next five years, the aluminum market is expected to grow at 7% annually compared to 5% for the steel alternative. Our investment thesis recognizes that, in addition to market expansion and the company's considerable backlog, ALCOM has substantial room to grow by adding new manufacturing sites. These new sites will allow organic growth, build geographic diversity, and broaden the product offering. Additionally, ALCOM has multiple avenues for value creation via new product development, increased penetration with existing dealers and operational improvement."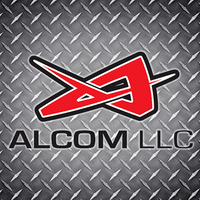 "This is a terrific outcome for ALCOM, our customers and our employees. This investment group has the strategic vision, operational expertise and financial capacity to help us grow and expand beyond the success we have enjoyed so far," said founder and CEO, Trapper Clark. "I am excited about the future of our company and optimistic about our ability to expand into new markets and introduce innovative products in the years to come."
With the financial support of new partners, the company plans for significant investment in new manufacturing locations to increase its geographic coverage and market penetration. In addition, ALCOM plans to introduce new product designs to increase market share in the light industrial towing and outdoor recreational markets.
About Ironwood Capital
Ironwood Capital is a Connecticut-based private equity firm that provides non-control growth capital to middle market companies. Its debt-oriented, national platform has invested more than $850 million in over 90 companies since 2001. Ironwood currently invests in the form of subordinated debt and minority equity in amounts ranging from $8 million to $25 million to support business owners and financial sponsors in growth financings, full and partial recapitalizations, generational transitions and buyouts. For more information, please visit www.ironwoodcap.com.
About ALCOM, LLC
Since 2006, ALCOM, LLC has produced the most diverse, highest quality aluminum trailer line in the industry. With operations based in Winslow, Maine, the company has grown from a staff of three full-time employees, working from a 10,000 square foot facility, to a team of more than 500 dedicated craftsmen, sales associates and office personnel. In February of 2010, doors opened on ALCOM's state-of-the-art, 70,000 square foot manufacturing facility, optimized for modern aluminum trailer production. At present, we serve more than 500 dealerships in 51 states and provinces, China, India and Kuwait. For more information, please visit http://www.alcomusa.com/.
Contact:
Carolyn C. Galiette
President and Chief Investment Officer
Ironwood Capital
(860) 409-2105
galiette@ironwoodcap.com
Kathy Butler
Director of Marketing and Communications
Ironwood Capital
(860) 409-2117
butler@ironwoodcap.com