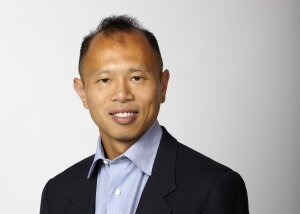 Dickson Suit, Ironwood Capital managing director, was recently interviewed for the BGL Environmental Services Insider, a research publication of Brown Gibbons Lang & Company. Dickson was part of a round table discussion on investing in energy and environmental services that featured insight from leading debt and equity capital providers on sector opportunities and challenges, areas of future investment activity, drivers of consolidation, and trends in the financing markets.
An excerpt from the interview is featured below. To read or download the complete report, go to: http://www.bglco.com/bgl_environmental_services_insider_investor_int
What areas within the environmental services industry are likely to be more active from an investing perspective and why?
DICKSON SUIT:  We like the contracted revenue and stickiness of customers in solid waste. There are local markets that fragmented and present opportunities for consolidation. Every market is different, so we are looking carefully at the competitive dynamics. For example,the Northeast is a much more competitive market with more complicated regulatory oversight. Pricing is more aggressive.
We are seeing different permutations of the solid waste business model that are interesting to us. Red River Waste Solutions, a 2014 investment, is a traditional solid waste
company, but instead of having one regional hub, they have contracts with municipalities across the U.S.
Recycling (dirty MRF, single stream recycling) continues to be very interesting. In Action Carting (2007 investment), we employ a dirty MRF.
Composting is growing, driven in part by corporate sustainability initiatives. Clearly, sustainability is becoming more important to customers. Large corporations are
looking to promote themselves as good citizens and as environmentally responsible. Whole Foods is an example.
Clean energy (waste-to-energy) and organics and composting are areas we are looking at as part of a vertically integrated solid waste platform. It sets companies
apart from the standpoint of competitive differentiation and affords the ability to generate higher margins.
When you talk to any waste company of size and scale, composting and CNG are what they are looking at right now.