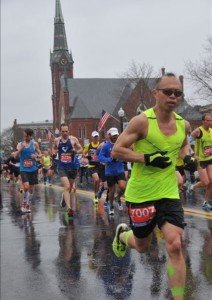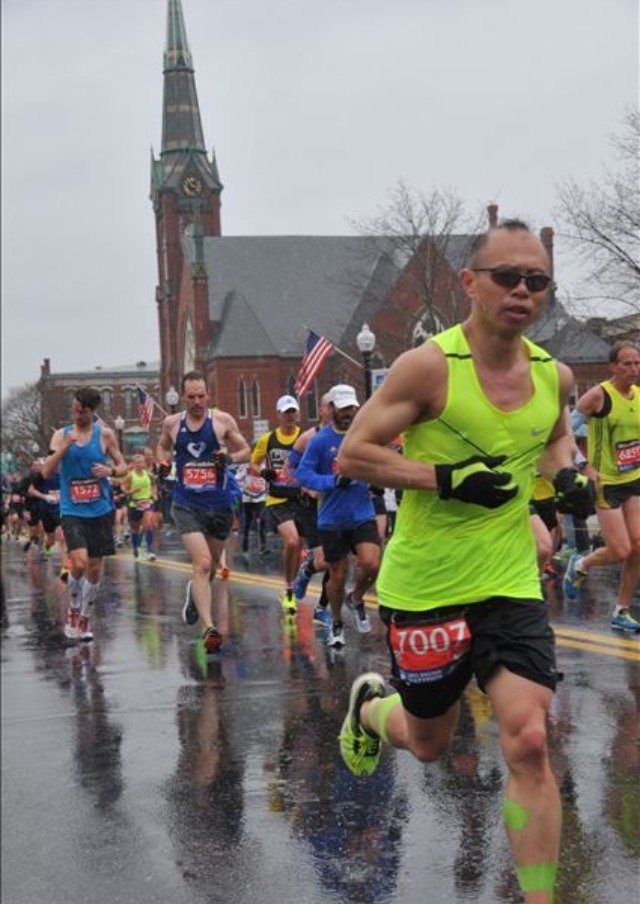 April 20, 2015:  Dickson Suit, Ironwood Capital Managing Director, running in the Boston Marathon.
To paraphrase, "Neither snow nor rain nor heat nor gloom of night stays this runner from the swift completion of his appointed rounds."
This was a tough one, but Dickson persevered, as always. Raw cold rain, at times poured down, and windy. Finished in 3:07:00.
Go Dickson!