AVON, CONNECTICUT, July 12, 2021 – Ironwood Capital is pleased to announce that The Facilities Group ("TFG"), a national facilities maintenance business and a portfolio company of the firm, has acquired Excel Building Services ("Excel"). Excel, founded in 1995, is a Pleasanton, California-based janitorial services provider with a primary focus on retail and distribution customers.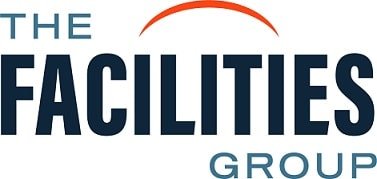 Ironwood Capital Partner Roger Roche stated, "Excel serves customers in 40 states, significantly expanding the reach and market penetration of TFG. The overlap and fit with TFG are perfect, and the acquisition allows both TFG and Excel to better service their customers." Paul Witinski, director at Ironwood Capital added, "Our investment thesis for The Facilities Group is to continue building a national leader within the janitorial services industry through both organic growth and strategic tuck-ins. The Excel acquisition fits perfectly into that strategy."
"We're excited to partner with a very entrepreneurial team that has built a premier national services organization," stated Bryson Raver, CEO of TFG. "This partnership is a continuation of our strategy to be one of the fastest growing national providers of facilities maintenance and janitorial companies in the US."
About Ironwood Capital
Ironwood Capital is a Connecticut-based private equity firm that provides non-control growth capital to middle market companies. Its debt-oriented, national platform has invested more than $900 million in over 95 companies since 2001. Ironwood currently invests in the form of subordinated debt and minority equity in amounts ranging from $8 million to $25 million to support business owners and financial sponsors in growth financings, full and partial recapitalizations, generational transitions and buyouts. For more information, please visit www.ironwoodcap.com.
About The Facilities Group
The Facilities Group partners with premier local, regional and national facility maintenance providers, while maintaining brand legacy and driving high powered technology to provide the best-in-class service experience. For more information, please visit www.thefacilitiesgroup.com.
Contact:
Carolyn C. Galiette
President and Chief Investment Officer
Ironwood Capital
(860) 409-2105
galiette@ironwoodcap.com
Kathy Butler
Director of Marketing and Communications
Ironwood Capital
(860) 409-2117
butler@ironwoodcap.com