AVON, CONNECTICUT, February 11, 2021 – Ironwood Capital is pleased to announce that National Facilities Maintenance and Janitorial, LLC ("NFM&J"), a national facilities maintenance business and a portfolio company of the firm, has acquired RNA Facilities Management ("RNA"). RNA is a facilities services company based in Ann Arbor, Michigan. NFM&J, formed by Revolent Capital Solutions in April 2020, provides janitorial, mechanical, and various exterior services for education, healthcare, corporate, manufacturing, and government customers.
Ironwood Capital Senior Managing Director Roger Roche stated, "This acquisition will augment a strong tailwind of organic growth at both NFM&J and RNA. It provides increased scale and allows both NFM&J and RNA to benefit from each other's capabilities and diversified industry experience." Paul Witinski, director at Ironwood Capital added, "The facilities management and maintenance market remains extremely fragmented, and we see a lot of opportunity to continue to partner with business owners and grow by acquisition."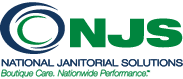 "This is a strategic partnership between NFM&J and the team that built RNA," stated Bryson Raver, CEO of NFM&J. "Our investment thesis for NFM&J has been to grow the customer base both organically and via acquisition. We're excited to partner with a very entrepreneurial team that has built a great company. This partnership transforms NFM&J and makes it one of the fastest growing national providers of facilities maintenance and janitorial companies in the US."
About Ironwood Capital
Ironwood Capital is a Connecticut-based private equity firm that provides non-control growth capital to middle market companies. Its debt-oriented, national platform has invested more than $900 million in over 90 companies since 2001. Ironwood currently invests in the form of subordinated debt and minority equity in amounts ranging from $8 million to $25 million to support business owners and financial sponsors in growth financings, full and partial recapitalizations, generational transitions and buyouts. For more information, please visit https://ironwoodcap.com/.
About National Facilities Maintenance and Janitorial ("NFM&J")
NFM&J is a leading national janitorial services and facilities maintenance business servicing 15,000 plus locations nationwide. The company offers facility services to clients in the commercial office, industrial, healthcare, medical, retail, educational and manufacturing industries through a self-perform and independent service provider model, allowing greater flexibility for their customers. For more information, please visit: http://www.natjan.com/
About Revolent Capital Solutions ("RCS")
Revolent Capital is a Tampa-based private investment enterprise founded and capitalized by entrepreneurs. We seek family and founder-owned businesses looking for liquidity, while providing ownership opportunities for management teams and an ecosystem designed to foster organic and acquisitive growth. Revolent is distinct because we intentionally built our enterprise to be the catalyst for long-term advancement of companies and its stakeholders driven by our experience, capital and professional network. We combine a long-term hold period with a flexible approach to investing, tailored to meet the needs of both entrepreneurs and senior management teams. For more information, please visit www.revolentcapitalsolutions.com.
Contact:
Carolyn C. Galiette
President and Chief Investment Officer
Ironwood Capital
(860) 409-2105
galiette@ironwoodcap.com
Kathy Butler
Director of Marketing and Communications
Ironwood Capital
(860) 409-2117
butler@ironwoodcap.com