AVON, CONNECTICUT,  July 10, 2018 – The partners of Ironwood Capital are pleased to announce the successful completion of the capital raise for Ironwood Mezzanine Fund IV LP and its affiliated funds (collectively, "IMF IV"). The raise exceeded the $400 million target established at the start of the capital raising effort with commitments from over 40 domestic insurance companies, banks and pension funds. This new fund will enable Ironwood to continue investing both subordinated debt and equity in buyouts, growth investments, full and partial recapitalizations, generational transitions and other in support of business owners and sponsors.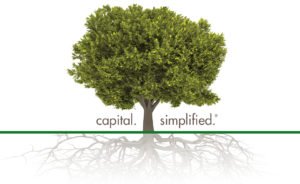 "This was the largest raise in our history and it came together through the combined efforts of our ad hoc internal fund raising team and the support of our extremely loyal core of repeat limited partners, many of whom have been with us since our first fund in 2001. Those investors enabled us to get out of the blocks quickly, build momentum and finish strong," according to Marc Reich, Chairman and Chief Executive Officer.
IMF IV commenced investment activities in May of 2017, and has since invested over $135 million of its total capital. "We believe we were able to get off to a strong start due to the extensive network of deal sources we have developed over the 17 years we have focused on the lower middle market throughout the U.S. and across multiple industries. Everyone at Ironwood has specific marketing responsibilities and I believe that effort is reflected in our level of investment activity," said Carolyn Galiette, President and Chief Investment Officer.
Ironwood Capital was originally established in 1986 by Reich as the investment banking subsidiary of Aetna Life & Casualty. Galiette joined in 1988 and the two purchased the firm in 1990, rebranding as Ironwood Capital. The firm continued its investment banking practice until the formation of its first investment fund in 2001, at which point it shifted its focus exclusively to private equity principal investing. The firm today has 20 employees in its Avon, Connecticut offices and over $750 million of assets under management.
Contacts:
Marc A. Reich
Chairman and Chief Executive Officer
(860) 409-2101
reich@ironwoodcap.com
Carolyn C. Galiette
President and Chief Investment Officer
(860) 409-2105
galiette@ironwoodcap.com