AVON, CONNECTICUT, January 30, 2020 – Ironwood Capital is pleased to announce an exit from its debt and minority equity investment in American Residuals Group, the holding company of Denali Water Solutions ("Denali" or the "Company"), which was sold to TPG Growth, the middle market and growth equity platform of alternative asset firm TPG. Denali is a provider of specialty waste and environmental recycling and disposal services in the United States, performing daily organic waste collection, processing, recycling, and disposal for municipal, industrial food processing and downstream industrial customers.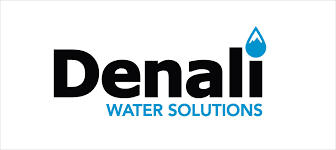 "The Denali management team did an excellent job executing on its investment thesis and growing its network," noted Ironwood Capital Managing Director Dickson Suit. "Denali provides important recycling solutions that contribute to more sustainable disposal of organic waste. We are proud to have been a part of the company's growth."
Carolyn Galiette, president and chief investment officer at Ironwood Capital stated, "We have now partnered with 12 environmental services-related companies and look forward to continuing to grow our presence in this important market."
About Ironwood Capital
Ironwood Capital is a Connecticut-based private equity firm that provides non-control growth capital to middle market companies, investing more than $750 million in over 130 companies over the past 18 years. Ironwood invests in the form of subordinated debt and preferred stock in amounts ranging from $8 million to $20 million to support business owners and financial sponsors in growth financings, full and partial recapitalizations, generational transitions and buyouts. For more information, please visit www.ironwoodcap.com.
About Denali Water Solutions
Denali Water Solutions is a specialty waste and environmental services company that believes it is the collective responsibility of us all to protect the quality of water and natural resources through recycling waste in ways that are sustainable, can be beneficially reused, and reduce or eliminate the use of landfills. Our vision is to meet this responsibility by offering innovative and economically effective solutions for the management, handling, recycling, disposal, and conversion of organic waste materials through beneficial reuse, composting, and anaerobic digestion for the customers and communities we serve. For more information, please visit: www.denaliwater.com
Contacts
Carolyn C. Galiette
President and
Chief Investment Officer
(860) 409-2105
galiette@ironwoodcap.com
Kathy Butler
Director of Marketing
And Communications
(860) 409-2117
butler@ironwoodcap.com