AVON, CONNECTICUT, December 12, 2017 – Ironwood Capital is pleased to announce a subordinated debt and minority equity investment in Blue Bell Mattress, headquartered in East Windsor, Connecticut.  Blue Bell manufactures private label and license-branded mattresses for customers in the retail mattress and furniture industry.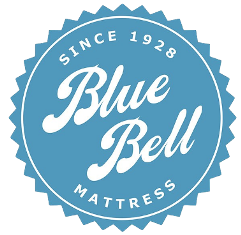 "Blue Bell positions itself as a partner to its customers instead of a vendor, with value-added services beyond manufacturing including product development, warranty returns and assistance with sales and marketing," noted Ironwood Capital President and Chief Investment Officer Carolyn Galiette.  "The company is diversified, providing mattresses across all price points and market segments.  Its value-add business model and customer and price point diversification are attractive to us and to Blue Bell's customer base."
"Our investment was made to support Blue Bell's acquisition of Comfort Mattress Company, the mattress manufacturing assets of Art Van Furniture," stated Ironwood Capital Managing Director Alex Levental.  "With this acquisition, Blue Bell is positioned as the dominant private label and King Koil manufacturer in both the Northeast and Midwest, with the ability to serve growing, super-regional customers."
Blue Bell CEO Mark Kolovson stated, "Ironwood's investment allows us to grow along with our existing customers as well as expand our geographic footprint through acquisitions.  We're excited about partnering with Ironwood to help drive the next stage of our growth."
About Ironwood Capital
Ironwood Capital is a Connecticut-based private equity firm that provides non-control growth capital to middle market companies, investing more than $700 million in over 125 companies over the past 16 years.  Ironwood invests in the form of subordinated debt and preferred stock in amounts ranging from $5 million to $20 million to support business owners and financial sponsors in growth financings, full and partial recapitalizations, generational transitions and buyouts.  For more information, please visit www.ironwoodcap.com.
About Blue Bell Mattress
Blue Bell Mattress is a third-generation family owned business which began as a Hartford, Connecticut manufacturer in 1928. For over 87 years, the company has grown and maintained a reputation for manufacturing high quality bedding products under the Blue Bell Mattress and the King Koil brands. Located in East Windsor, Connecticut, Blue Bell Mattress has become a dominant player and one of the top ten mattress manufacturers in the United States. For more information, please visit: http://bluebellmattress.com/.
Contacts
Carolyn C. Galiette
President and Chief Investment Officer
(860) 409-2105
galiette@ironwoodcap.com
Kathy Butler
Director of Marketing and Communications
(860) 409-2117
butler@ironwoodcap.com