AVON, CONNECTICUT, November 1, 2017 – Ironwood Capital is pleased to announce an investment of subordinated debt and minority equity in NSA Industries, LLC, headquartered in St. Johnsbury, Vermont. NSA is the largest metal fabrication, machining, powder coating and assembly operation in New England and serves as a contract manufacturer to a range of consumer and industrial customers.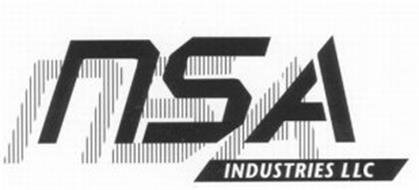 "NSA has built a strong competitive position due to its commitment to quality and to technology," noted Ironwood Capital President and Chief Investment Officer Carolyn Galiette. "The company is ISO 9001:2008 certified, implements Six Sigma Green Belt and lean training and provides an outsourced, one-stop-shop solution for the manufacturing and assembly of customer platforms in a variety of end markets. We are pleased to add it to the Ironwood Capital portfolio."
Ironwood Capital Managing Director Alex Levental stated, "NSA has already invested heavily in the business, including new investments in cutting, bending and automated welding equipment over the past five years, as well as solid-state laser cutting. We were impressed with the vision shared by company leadership and its consistent execution over the past several years. Ironwood is excited to be part of this growth story."
"Over the past several years we've been focused on building out our capabilities to better service customers in diverse end markets," stated James Moroney, CEO of NSA. "Investing in technology isn't a luxury. It's viewed as necessary to sustain the business and it has been working well for us. With the investment from Ironwood we plan to continue our expansion and diversification efforts through organic growth and strategic partnerships and enhance our position as a leader in manufacturing technology."
About Ironwood Capital
Ironwood Capital is a Connecticut-based private equity firm that provides non-control growth capital to middle market companies, investing more than $700 million in over 125 companies over the past 16 years. Ironwood invests in the form of subordinated debt and preferred stock in amounts ranging from $5 million to $20 million to support business owners and financial sponsors in growth financings, full and partial recapitalizations, generational transitions and buyouts. For more information, please visit www.ironwoodcap.com.
About NSA Industries, LLC
NSA was founded in 1982 and is headquartered in St. Johnsbury, Vermont. It has over 320 employees and operates five manufacturing facilities: three in St. Johnsbury, Vermont; one in Groveton, New Hampshire; one in Ipswich, Massachusetts. Operations include fabrication and machining with a broad array of process technologies serving diverse end markets. For more information, please visit www.nsaindustries.com.
Contacts
Carolyn C. Galiette
President and
Chief Investment Officer
(860) 409-2105
galiette@ironwoodcap.com
Kathy Butler
Director of Marketing
and Communications
(860) 409-2117
butler@ironwoodcap.com