AVON, CONNECTICUT, December 5, 2018 – Ironwood Capital is pleased to announce that manufacturer NSA Industries ("NSA"), a portfolio company of the firm, has acquired Metal Tronics, located in Georgetown, Massachusetts.  Metal Tronics is a provider of precision metal fabrication and CNC machining solutions.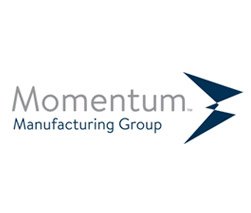 "One year ago, when Ironwood Capital originally invested in NSA, the company's plan was to continue expansion and diversification efforts through organic growth and strategic acquisitions," noted Alex Levental, Ironwood Capital managing director.  "Since the market for fabrication and CNC machining is highly fragmented with numerous smaller players, the acquisition of Metal Tronics aligns well with NSA's growth strategy."
Stated Ironwood Capital Director Paul Witinski, "Metal Tronics has very similar capabilities to NSA but different customers/end markets; this provides NSA entry into these high growth markets while increasing scale and allowing both companies to benefit from shared utilization of capital assets."
About Ironwood Capital
Ironwood Capital is a Connecticut-based private equity firm that provides non-control growth capital to middle market companies, investing more than $750 million in over 130 companies over the past 17 years.  Ironwood invests in the form of subordinated debt and preferred stock in amounts ranging from $8 million to $20 million to support business owners and financial sponsors in growth financings, full and partial recapitalizations, generational transitions and buyouts.  For more information, please visit www.ironwoodcap.com.
About NSA
NSA was founded in 1982 and is headquartered in St. Johnsbury, Vermont. It has over 400 employees and operates five manufacturing facilities: three in St. Johnsbury, Vermont; one in Groveton, New Hampshire; one in Ipswich, Massachusetts. Operations include fabrication and machining with a broad array of process technologies serving diverse end markets. For more information, please visit www.nsaindustries.com.
Contacts                                                                                                               
Carolyn C. Galiette
President and
Chief Investment Officer
(860) 409-2105
galiette@ironwoodcap.com
Kathy Butler
Marketing and
Communications Director
(860) 409-2117
butler@ironwoodcap.com