AVON, CONNECTICUT, October 20, 2014 –  Ironwood Capital is pleased to announce that Marc Reich, president, will serve as a panelist at the CohnReznick Fourth Annual Liquidity and Capital Raising National Forum in Boston on October 24.  His panel will address "Options and Latest Trends" in the capital raising market.  The panel discussion begins at 10:30 am.
Panelists will discuss the different types of funding and sources of capital available to business owners and the pros and cons of each.
The event takes place at the Mandarin Oriental, 776 Boylston Street, Boston.  For more information visit: CohnReznick.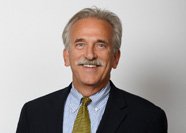 Marc Reich, Ironwood Capital
"The capital raise environment is not yet at 2007 levels, but it's not too far removed." states Reich. "The Fed has contributed by having historically low rates.  Companies that are considering a capital raise may want to accelerate their thinking before availability of capital contracts."
About Ironwood Capital 
Ironwood Capital is a Connecticut-based private equity firm that provides non-control growth capital to middle market companies. With over 25 years of experience and $500 million of assets under management, Ironwood Capital takes a simple, straightforward approach in providing profitable, well-managed companies with growth and transition capital coupled with strategic, operational and financial guidance.
Target Company Profile
Revenues: $20 million to $200 million
EBITDA: $3 million to $15 million, with margins of approximately 10% or better
Industry: Generalist fund, with deep experience in recurring revenue business service models, environmental services and precision manufacturing
Stabililty: Three years of positive EBITDA with strong forward visibility