AVON, CONNECTICUT, February 7, 2022 – Ironwood Capital is pleased to announce that it has exited The Facilities Group ("TFG"), a national facilities maintenance business formed by Revolent Capital Solutions, and a portfolio company of the firm.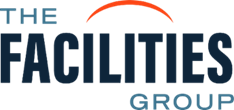 Paul Witinski, managing director at Ironwood Capital stated, "Our investment thesis for The Facilities Group was to partner with Revolent to build a national leader within the janitorial services industry through both organic growth and strategic acquisitions. TFG completed eight acquisitions in under two years, a rapid pace enabled by the excellent execution of the strategy by all groups involved – Ironwood, Revolent and the management team. Most importantly, we are grateful to the employees of TFG, who worked tirelessly to provide critical cleaning services to customers across many industries during very challenging times."
Ironwood Capital Partner Roger Roche added, "This was an example of middle market private equity done right. We partnered with Revolent and TFG to acquire small, well-run businesses with great customer relationships but insufficient scale and backoffice support to reach the next level of growth. The TFG platform provided these businesses with the size, professionalism, and shared service center to improve their operations while allowing them to focus on doing what they do best – helping their customers succeed. We are very proud of the role we played in the success of TFG."
About Ironwood Capital
Celebrating 20 Years of Middle Market Investing
Ironwood Capital provides non-control growth capital to middle market companies across the U.S. The Firm has invested more than $1 billion in over 100 companies since 2001 and currently invests subordinated debt and minority equity in amounts ranging from $10 million to $30 million. Ironwood's investments support business owners and financial sponsors in growth financings, full and partial recapitalizations, generational transitions and buyouts. For more information, please visit: https://ironwoodcap.com.
About The Facilities Group
The Facilities Group is a leading provider of integrated facilities maintenance solutions. The Company partners with premier local, regional, and national brands to provide best-in-class service for customers nationwide across a broad set of end markets. For more information, please visit www.thefacilitiesgroup.com.
Contacts:
Carolyn C. Galiette
Partner, President and
Chief Investment Officer
(860) 409-2105
Kimberly A. Craig
Vice President,
Investment Operations
(860) 409-2125