AVON, CONNECTICUT, June 2, 2015 – Ironwood Capital announced today that it has completed a subordinated debt and equity investment in The Learning Experience (TLE) of Boca Raton,  Florida, in support of a buyout of the company led by Norwest Venture Partners.  The Learning Experience is a leading franchisor of daycare centers offering childcare and early childhood development services with franchise locations across the United States.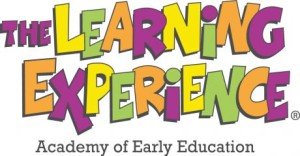 "We are proud to support The Learning Experience.  The company's strong management team,proprietary educational content and strong value proposition to franchisees underscore TLE's long-term growth potential,"  stated Carolyn Galiette, senior managing director of Ironwood Capital.
"TLE has 30 years of experience in both pre-school and after-school services and a growing Work and Family Experience division that offers corporate child care benefits at TLE centers," adds Roger Roche, senior managing director at Ironwood Capital.  "The company has shown dramatic growth since 2010 and has a strong pipeline of new centers coming online in the next few years."
Ironwood Capital partnered with Norwest Venture Partners of Menlo Park, California and Quad Partners of New York, New York to complete the transaction.
About Ironwood Capital 
With over $500 million of institutional capital under management, Ironwood Capital is a Connecticut-based private equity firm that provides non-control growth capital to middle market companies. The firm takes a simple, straightforward approach in providing profitable, well-managed companies with growth and transition capital coupled with strategic, operational and financial guidance. With over 25 years of middle market experience, Ironwood invests in the form of subordinated debt and preferred stock in amounts ranging from $5 million to $20 million to support business owners and financial sponsors in growth financings, full and partial recapitalizations, generational transitions and buyouts. For more information, please visit www.ironwoodcap.com.
About The Learning Experience
The Learning Experience is a leading provider of childcare and early childhood development services. The company offers full and part-time services for preschool children and supplemental after-school services for school-age children supported by a proprietary curriculum and line-extension enrichment programs that differentiate the company from its competition. As of March 31, 2014, The Learning Experience had 208 centers operating or in development in 22 states (126 operating, 22 under construction, 60 in site plan approval or under some form of development).  For more information, please visit www.thelearningexperience.com.