AVON, CONNECTICUT, November 30, 2021 – Ironwood Capital is pleased to announce subordinated debt and equity investments in Tracked Lifts, LLC (Tracked Lifts), headquartered in New Oxford, Pennsylvania. Tracked Lifts is the exclusive continental U.S. distributor and supplier of Platform Basket and Ommelift ("Omme") tracked multi-terrain man lifts (aka "spider lifts") and trailer mounted aerial lifts used primarily in the tree care industry.
Stated Alex Levental, partner at Ironwood Capital, "Our market research shows that Tracked Lifts' core spider lift product represents a compelling value proposition for customers, including higher efficiency, enabling companies to service more jobs with less headcount amongst an ever-tightening labor market, as well as enhanced safety. The company already has a significant installed base of tree care companies that use their existing product line and will build on the multiple product and market expansion opportunities our research has identified."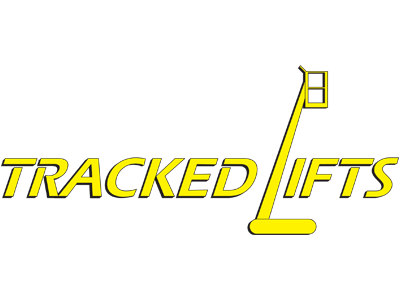 "We are excited about the near- and long-term growth potential for Tracked Lifts. This investment from Ironwood gives us the opportunity to grow our staff and systems capabilities," said incoming Tracked Lifts CEO Jim Grande. "These systemic improvements are critical as we expand into new markets."
"We're fortunate to be working with company founder Mike Hrycak, with what we believe is one of the best products in the industry. Partnering with Ironwood on this investment gives us additional tools and resources to establish very strategic growth initiatives to drive Tracked Lifts into a market leading position" said Tim Buckman, managing partner of Tenaz Capital.
About Ironwood Capital
Ironwood Capital is a Connecticut-based private equity firm that provides non-control growth capital to middle market companies. Its debt-oriented, national platform has invested more than $900 million in over 95 companies since 2001. Ironwood currently invests in the form of subordinated debt and minority equity in amounts ranging from $8 million to $25 million to support business owners and financial sponsors in growth financings, full and partial recapitalizations, generational transitions and buyouts. For more information, please visit www.ironwoodcap.com.
About Tracked Lifts, LLC
Tracked Lifts, headquartered in New Oxford, Pennsylvania, is a distributor and supplier of Platform Basket and Omme Lift tracked multi-terrain man lifts. The Company was founded in 2007 by former arborist Miroslaw "Mike" Hrycak, who utilized his real-life experiences to partner with select manufacturers and create industry leading equipment that meets the needs of today's tree care experts. For more information, please visit http://trackedlifts.com/
Contacts
Carolyn C. Galiette
President and
Chief Investment Officer
(860) 409-2105
galiette@ironwoodcap.com
Kathy Butler
Marketing and
Communications Director
(860) 409-2117
butler@ironwoodcap.com