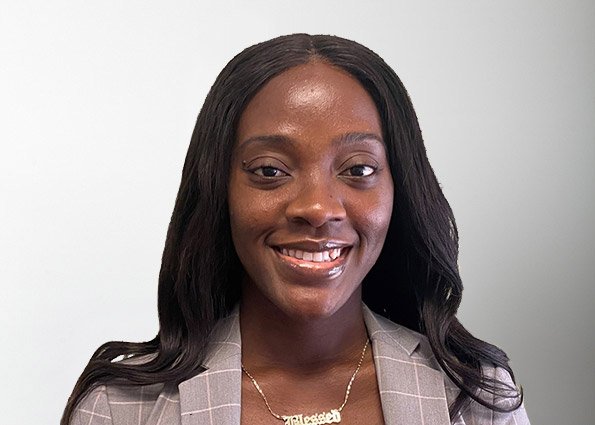 Obaa Yaa Atuahene
Investment Operations Analyst
Telephone: 860-409-2123
Email Obaa Yaa
Obaa Yaa is a member of our investment operations team with responsibilities in the areas of marketing and accounting including website content management, social media initiatives, event strategy, accounts receivable and accounts payable.
Obaa Yaa joined Ironwood in 2022 with a strong background in finance and sales and marketing. She has over 3 years of experience in direct marketing for Fortune 100 & 500 clients as well as her own startup. She also has experience in Financial Analysis working with startup companies in Ghana, West Africa.
In her free time, she loves to travel, cook, and is a fitness enthusiast. She is passionate about entrepreneurship and is always looking for the next investment idea. She is also an active participant in her church.
Obaa Yaa holds an undergraduate degree and an M.B.A. from the University of Bridgeport where she graduated with honors.