AVON, CONNECTICUT, September 2, 2020 – Ironwood Capital is pleased to announce a subordinated debt and equity investment in a national janitorial services and facilities maintenance business servicing 15,000 plus locations. The company offers services to clients in the commercial/office, industrial, healthcare, retail, educational, and manufacturing industries.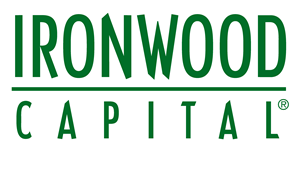 "We are excited about the growth prospects for this company," stated Ironwood Capital Senior Managing Director Roger Roche. "The customer base is broad and growing, and the current pandemic situation provides a strong tailwind both now and long term. The industry sees this situation as an impetus to reduce commodity-based thinking around cleaning and establishing new controls to ensure cleanliness." Paul Witinski, director at Ironwood Capital added, "the facilities maintenance market is extremely fragmented, and we see a lot of opportunity to grow by acquisition."
"Revolent is excited to partner with Ironwood and the incumbent management team in building a leading, national facilities maintenance and janitorial company in North America. This partnership allows us to serve customers across the United States, Puerto Rico, and Canada with consistent daily service. We have continued to add new national customers through this unprecedented pandemic as companies shift focus to their cleaning efforts. We will continue to add both service capabilities and key industry segments such as healthcare and education to our platform," said Josh Kuder, managing partner and chief investment partner at Revolent Capital Solutions.
About Ironwood Capital
Ironwood Capital is a Connecticut-based private equity firm that provides non-control growth capital to middle market companies, investing more than $750 million in over 135 companies since 2001. Ironwood invests in the form of subordinated debt and preferred stock in amounts ranging from $5 million to $25 million to support business owners and financial sponsors in growth financings, full and partial recapitalizations, generational transitions and buyouts. For more information, please visit www.ironwoodcap.com.
About Revolent Capital Solutions
Revolent Capital Solutions is an investment firm founded by an experienced facilities management entrepreneur that is building a family of companies primarily focused on businesses that provide service, management, and solutions to commercial properties throughout the U.S. Revolent's approach is to assist our partners and management teams with "a roll up your sleeves mentality" rather than just a passive board room approach typical of other investment firms. Revolent's investment and operations team coupled with its advisors and co-investors is one of the most experienced groups focused on national facilities maintenance and janitorial services. For more information please visit www.revolentcapitalsolutions.com.
Contact:
Carolyn C. Galiette
President and Chief Investment Officer
Ironwood Capital
(860) 409-2105
galiette@ironwoodcap.com
Kathy Butler
Director of Marketing and Communications
Ironwood Capital
(860) 409-2117
butler@ironwoodcap.com
Josh Kuder
Chief Investment Officer
Revolent Capital Solutions
(813) 416-5758
Jkuder@revolentcapitalsolutions.com