AVON, CONNECTICUT, January 5, 2021 – Ironwood Capital is pleased to announce a subordinated debt investment in Lakeshore Recycling Systems ("LRS") in conjunction with its acquisition of Roy Strom Company. Headquartered in Morton Grove, Illinois, LRS is the nation's seventh largest privately held waste and recycling company, servicing Illinois and southern Wisconsin. LRS is led by industry veteran Alan Handley, CEO.
"We're very excited about partnering with Alan and his team to support the company's acquisition of Roy Strom Company, one of the most respected independent waste haulers in the Chicagoland market," stated Dickson Suit, managing director, Ironwood Capital. "LRS has established itself as a dominant independent waste management company serving Chicagoland and surrounding regions," Suit added, "and differentiates itself from competitors because it is built by entrepreneurs, with deep roots in its commitment to customers." Ironwood has extensive experience in the environmental services industry, completing more than a dozen platform investments in the waste management vertical.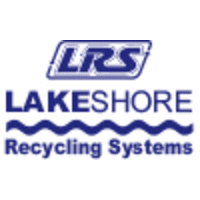 "This is a transformative acquisition for LRS," stated Handley, "as Roy Strom's extensive residential and commercial business, single stream and C&D recycling operations, and its transfer facility in Maywood, Illinois overlay perfectly onto LRS's operations and assets." Handley added, "This acquisition positions LRS for strong growth ahead, and we're excited to partner with Ironwood to finance this acquisition and to foster future growth. Ironwood's experience in the environmental services industry makes it an ideal partner to support our growth objectives."
About Ironwood Capital
Ironwood Capital is a Connecticut-based private equity firm that provides non-control growth capital to middle market companies. Its debt-oriented, national platform has invested more than $850 million in over 90 companies since 2001. Ironwood currently invests in the form of subordinated debt and minority equity in amounts ranging from $8 million to $25 million to support business owners and financial sponsors in growth financings, full and partial recapitalizations, generational transitions and buyouts. For more information, please visit www.ironwoodcap.com.
About Lakeshore Recycling Systems
Lakeshore Recycling Systems (LRS) is North America's seventh largest privately held waste and recycling company. For more than 20 years, LRS has specialized in providing comprehensive, fully integrated waste diversion and recycling services for hundreds of thousands of residential and commercial customers in northern Illinois, southern Wisconsin and western Illinois. Diversified and growing exponentially, LRS also offers: affordable roll-off container services, C&D recycling, portable restroom rentals, municipal and commercial street sweeping, mulch distribution, on-site storage and temporary fencing. LRS owns and operates 18 facilities, safely deploys a fleet of fuel-efficient trucks, and thrives on the passion of more than 1,200 full-time employees. The company processes more than 3.2 million tons of waste each year, providing safe, innovative, sustainability-driven services to clean and beautify the cities, neighborhoods and communities it serves. To learn more visit www.LRSrecycles.com.
Contact:
Carolyn C. Galiette
President and Chief Investment Officer
Ironwood Capital
(860) 409-2105
galiette@ironwoodcap.com
Kathy Butler
Director of Marketing and Communications
Ironwood Capital
(860) 409-2117
butler@ironwoodcap.com